(Skip to the bottom for BOM and how to build)
Thingiverse Link: https://www.thingiverse.com/thing:4750435
Original Reddit Post: https://www.reddit.com/r/amateurradio/comments/hyeuvt/weekend_project_a_portable_20m_hexbeam/
After being frustrated with 3 element beams and towers during field days past, I wanted to build something that gives me most of the benefits of a beam, but fits in a hatchback and can be setup by myself.
After finding some inspiration online, I bought 6 13′ Shakespeare TPS13 fishing poles and fired up my 3d printer.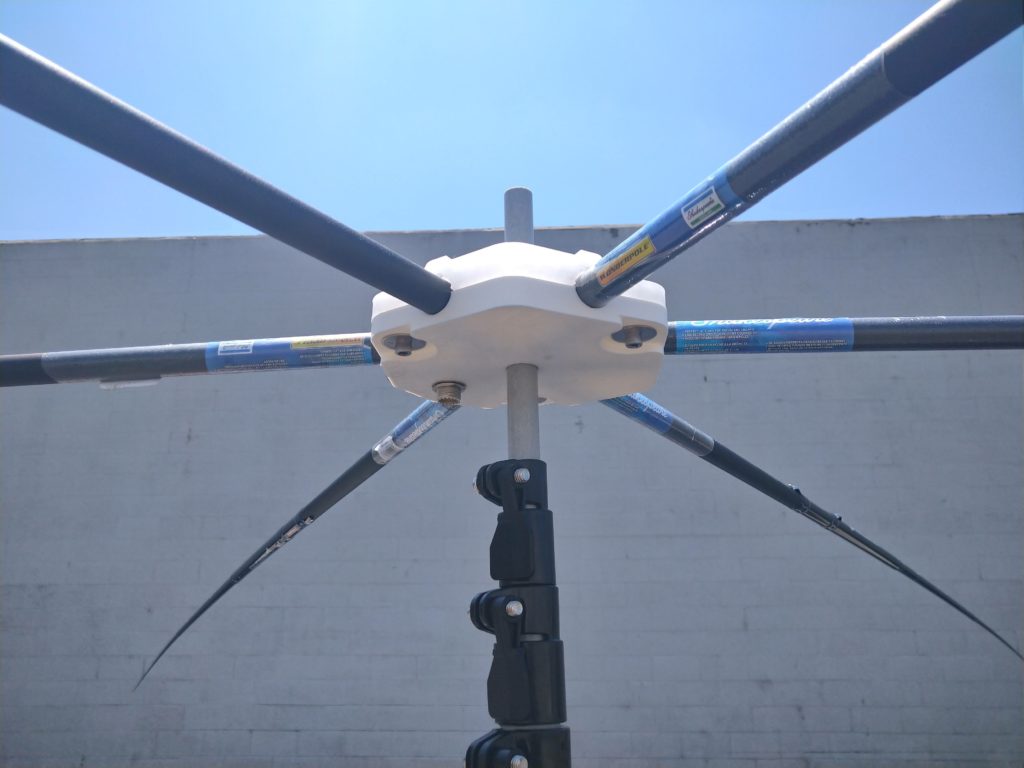 The center core fits on the top section of an MGS mast with 2 nylon set screws to hold it in place. 3 bolts with wingnuts clamp the rods into place.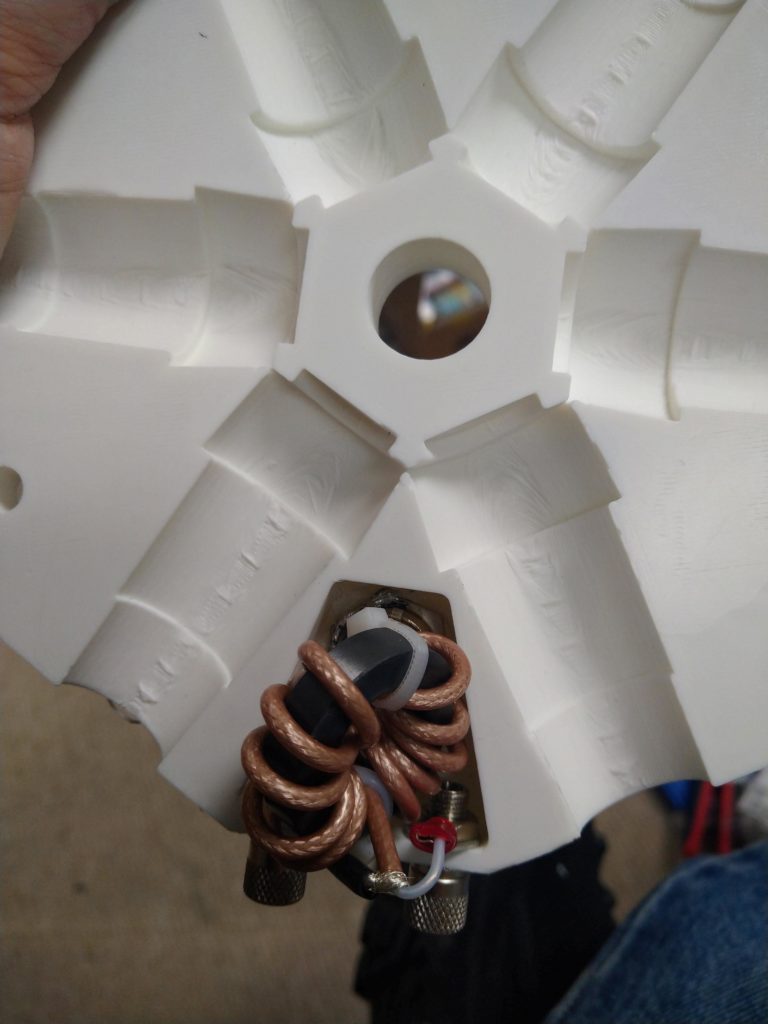 I even added a choke/1:1 unun inside at the feedpoint to minimize external parts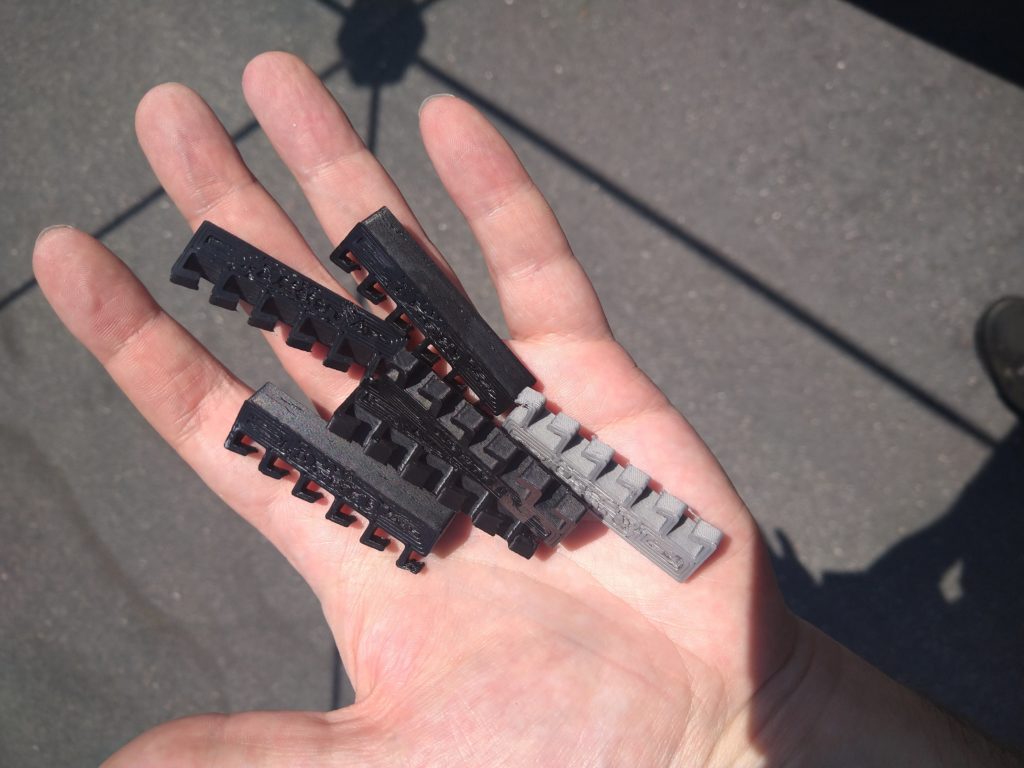 After the core and poles are assembled, wire guides go on the outside of the poles. Shock cord is added between the open poles to act as a tensioner/shock absorber.
Right now I just have a 20m element cut, but intend to add 10 and 6 (maybe 15 and 17 too)
Balun – https://www.fair-rite.com/product/toroids-5943002721/ or 5943001601 or 2643803802, Connector AMP 083-878, Screwposts 111-2223-001, RG-316
6x Shakespeare TSP13 or B&M BW4
Qty 2(per wire element): Locking Spade Connectors 8007K56
Qty 3: Wingnuts 92001A321
Qty 3: Pan Head Screw 90604A541
Qty 3: Fender Washers 91525A129
Qty 2: Plastic Screw 94564A310
Sized to mount on MGS Mk-4-Ext Mast, but any 1.5″ OD mast should work.