Icom likes to play it a bit fast and loose when it comes to standards. Normally when someone complains about this digital radio is usually the subject of the conversation. Not today folks. That's right, I'm ignoring proprietary codecs today because I made a retaining clip for my IC-7000.
I love this radio and have had it in my daily driver for about 3 years now. It's been used for net control at a race, listening to CB, and boring repeater chatter too. I'm not sure if in my haste to unwrap it when it first came or if it never came with, but I never had a retaining clip for the HM-151 mic that comes with. Now normally losing a mic clip wouldn't be a problem. When I wanted a new one for my FTM-350R that's in my rallycross car I just went on ebay and picked up a new one for less than a buck. With Icom skirting around typical design standards for the stupid little clips that was not an option.
So, 3D printing to the rescue! I opened up Fusion 360 and my faithful caliper and in about 15 minutes drew up this: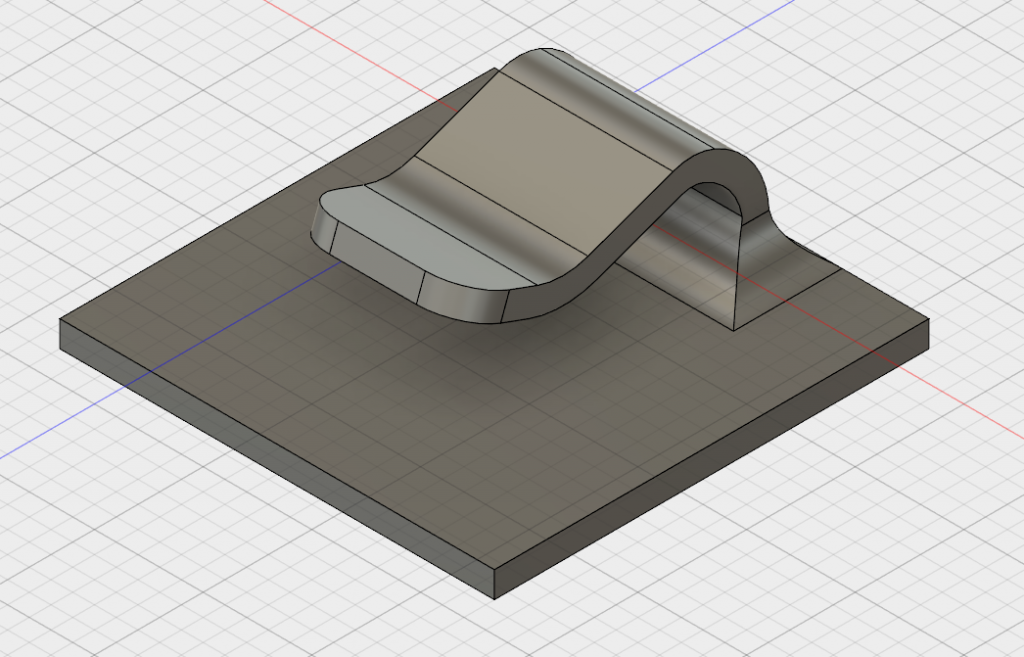 From there I took the STL and printed one out. Making sure to print the object at at 15 degree angle to make sure the sheer forces weren't all in the same line, I got this!
A cute little clip indeed. So with a 1″ square of double sided tape I hung it on my car right by the map light and away I go. (I'd get a picture of that too but it is too dark.)
If you're interested in making one yourself, here it is!